wasco doors overview
From door replacements and conventional new construction to high energy performance homes, WASCO can fit you with the right door, ensuring maximum security, energy efficiency and beauty for your home.
european doors from wasco fensterwerk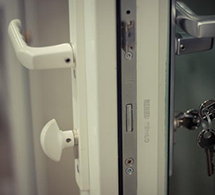 Doors from WASCO's Milwaukee Fensterwerk doors are available in two series:
The GENEO series, made from high tech, six-chamber REHAU RAU-FIPRO profiles, is the right choice for passive or high energy performance homes.
GENEO easily surpasses the requirements of the U.S. Department of Energy R-5 Window program.
Perfect for New Construction, Passive Solar and Low-energy Homes.
Innovative material with patented integrated reinforcement system.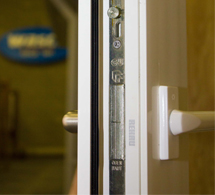 The
4500 Series
is a four-chamber REHAU RAU-PVC system. Still a strong performer, this system is the right choice for retrofit or conventional new construction.
3 mm (0.12 inch) thick RAU-PVC extrusions from REHAU.
60mm, four-chamber design in the sash and frame increase strength and reduce heat transfer.
Pockets for galvanized steel reinforcement when additional strength is necessary.